It's a mystery to many what HR is there for and whether it provides any use or value to the organisation. I offer my view of what HR is there for.
HR functions enable organisations to maximise the contribution of people to the delivery of the organisation's goals.
They do this by: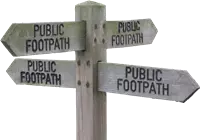 building the people strategy
providing the framework of policies and procedures related to the employment of staff
providing the tools to do this effectively
providing guidance, support and advice on the effective implementation of the strategy, policies, procedures and tools.
In my experience organisations are often unclear why they have an HR function.
This makes life difficult for HR practitioners because everyone has their own view or model of what HR is there for. Most people accept that they don't know much about other functions, like Finance and Legal. So they would rather seek advice from an expert rather than find themselves in hot water. But everyone thinks they know how to deal with people. So clarifying what HR is there for has advantages for everyone.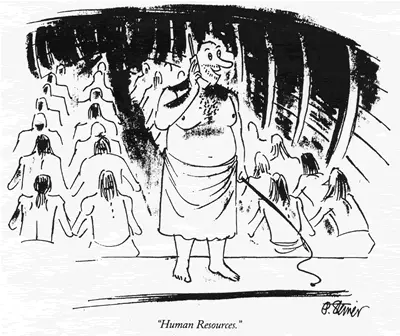 In small businesses, the CEO's PA or the Office Manager often take on this role – which is mainly administrative or transactional – preparing contracts of employment or dealing with payroll matters and this is the entry route for many people who decide to make HR their career. In larger organisations, transactional issues do not need to be the domain of the HR practitioner and this has led to the implementation of shared services in many large complex organisations. There is no seat for HR on the board when HR has their primary focus on the nitty gritty. This does not mean that HR transactions are not important – they are. And paying people the correct amount each month is what each and every one of us should expect and therefore goes unrecognised – until things go wrong.
In some businesses, HR treads the fine line between employee 'champion' and strategic partner. In this situation, HR practitioners can find themselves in tricky situations where both the employee and the manager believe that HR is supporting them. This can often lead to situations where HR is 'scapegoated' and neither party is satisfied with the outcome.
So what is HR for?
People matter – often they are THE source of competitive advantage.
HR is a source of expertise on people issues in a business; it is there to formulate policy and practice on people issues, to advise on the people aspects of organisational change and to take a 'people perspective' identifying solutions to address the challenges the business faces.
Some of the key things that HR does:
Build and manage relationships with key stakeholders in the business.
Train and advise line managers on how to manage people effectively.
Communicate what HR does (and doesn't) do.
Use HR metrics to identify trends
Develop leadership and managerial capability.
And what is the role of line managers?
It is the role of managers to manage their people on a day to day basis i.e. recruit, support, give feedback, manage performance. This means that managers need training and support to understand the responsibilities of their role in relation to people management. They also need a sounding board and sometimes professional advice when they encounter situations they have not dealt with before.
And who do employees turn to when they need advice?
Their first port of call is their line manager. In many organisations, employees have the support of trade unions or employee representatives when they are looking for advice or advocacy.
Working in HR can be tough
You need to be able to:
Understand the business and where it's going
Know who the customers of the business are and what they want from it
Know who YOUR customers are
Build relationships with them
Focus on providing solutions, identifying the risks involved
Talk the language of the business and avoid HR jargon
Earn your place at the table.