About Hilary Jeanes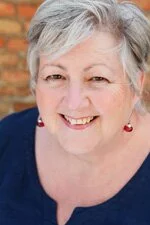 Hilary Jeanes is Director of PurpleLine Consulting. A Human Resources professional by background, her experience covers board level, strategic and high level operational management in public and private sector organisations.
As lead Human Resources professional, she led and implemented large scale change initiatives including organisation-wide restructuring to deliver services more effectively, driving up performance both within the HR Service and across organisations through the implementation of a wide range of HR initiatives. 
Since setting up PurpleLine Consulting in 2006, Hilary has worked with individuals and teams in a variety of organisations, supporting them to achieve improvements in individual and collective performance.
Hilary is a Master Practitioner of NLP (neuro-linguistic programming) and a Professional Certified Coach with the ICF (International Coaching Federation).  She is also trained to use a number of psychometric instruments.
Hilary has a collaborative and proactive approach, building effective working relationships, working with and achieving through others.  She is passionate about leadership, learning and the value of coaching.  She also believes that a good HR function can add enormous value to an organisation.